The Effect of Gamma Rays on Man-in-the-Moon Marigolds


by Paul Zindel
Flint Repertory Theatre
2019



set by Lauren Nigri
costumes by Katherine Nelson
lights by Jen Fok
sound by Matt Tibbs
props by Lisa Bilaski

photos by Mike Naddeo
Flint Repertory Theatre has a way of taking classic pieces of American theater and performing them like they've never been seen before.
Director Kathryn Walsh, who last year directed Flint Rep's all-woman show "The Wolves," again works with an all-woman cast in a performance that plumbs the depths of each family member, putting the spotlight on their complexities and layers.
Walsh knows how to work each moment, drawing upon the strengths of her actors, never being afraid to draw a scene out in this one hour and 40 minute show. She conducts the emotions in such a way that when the madness finally explodes, the audience has been fully drawn in and is as much on edge as the characters themselves.
Flint Rep's production has an intensity to the realism, from the rabbit droppings scattered on the stage to the actors who always dial seven numbers when making a phone call on the rotary phone. Care is taken of every detail for a fully immersive experience.
Zindel's show is always thought-provoking with Tillie's science experiment an all-too-apparent metaphor for the radioactive home environment in which the play takes place. In the hands of Flint Rep, Director Walsh, the creative team, and the five fine actors in the show it transforms into an intense experience that is sure to imprint itself on the hearts and memories of all who see it.
-Bridgette Redmond,
Encore Michigan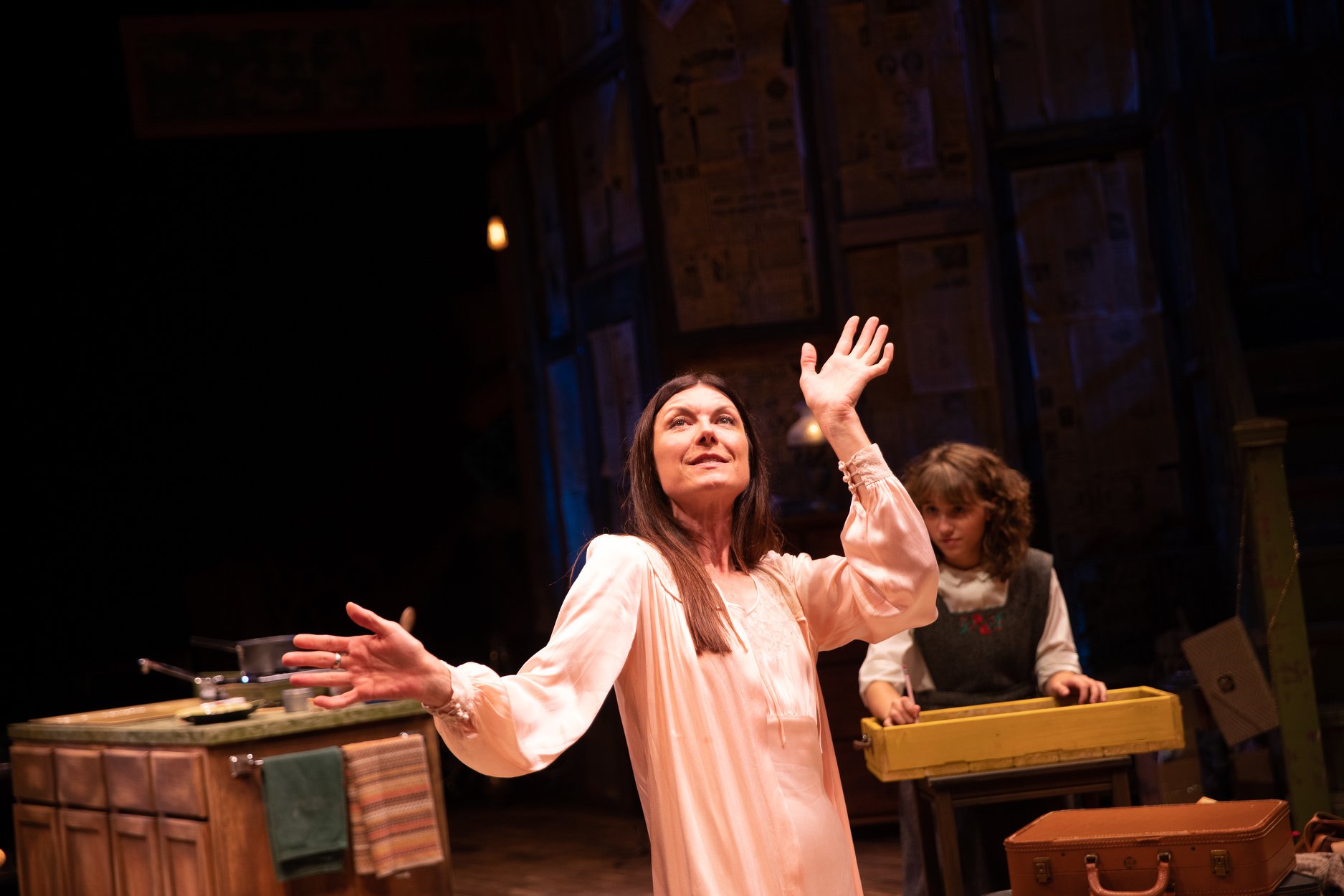 based in Chicago, working everywhere
kathryn(at)kathrynwalshdirector.com