The Wolves
by Sarah DeLappe
Flint Repertory Theatre
2019

set by Gene Oliver
costumes by Kendra Babcock
lights by Jennifer Fok
sound by Scott Griffus
props by Tara Bentley
soccer by Jessyca Matthews
violence by Bill Irwin
Wilde Award Nominee 2019, Best Play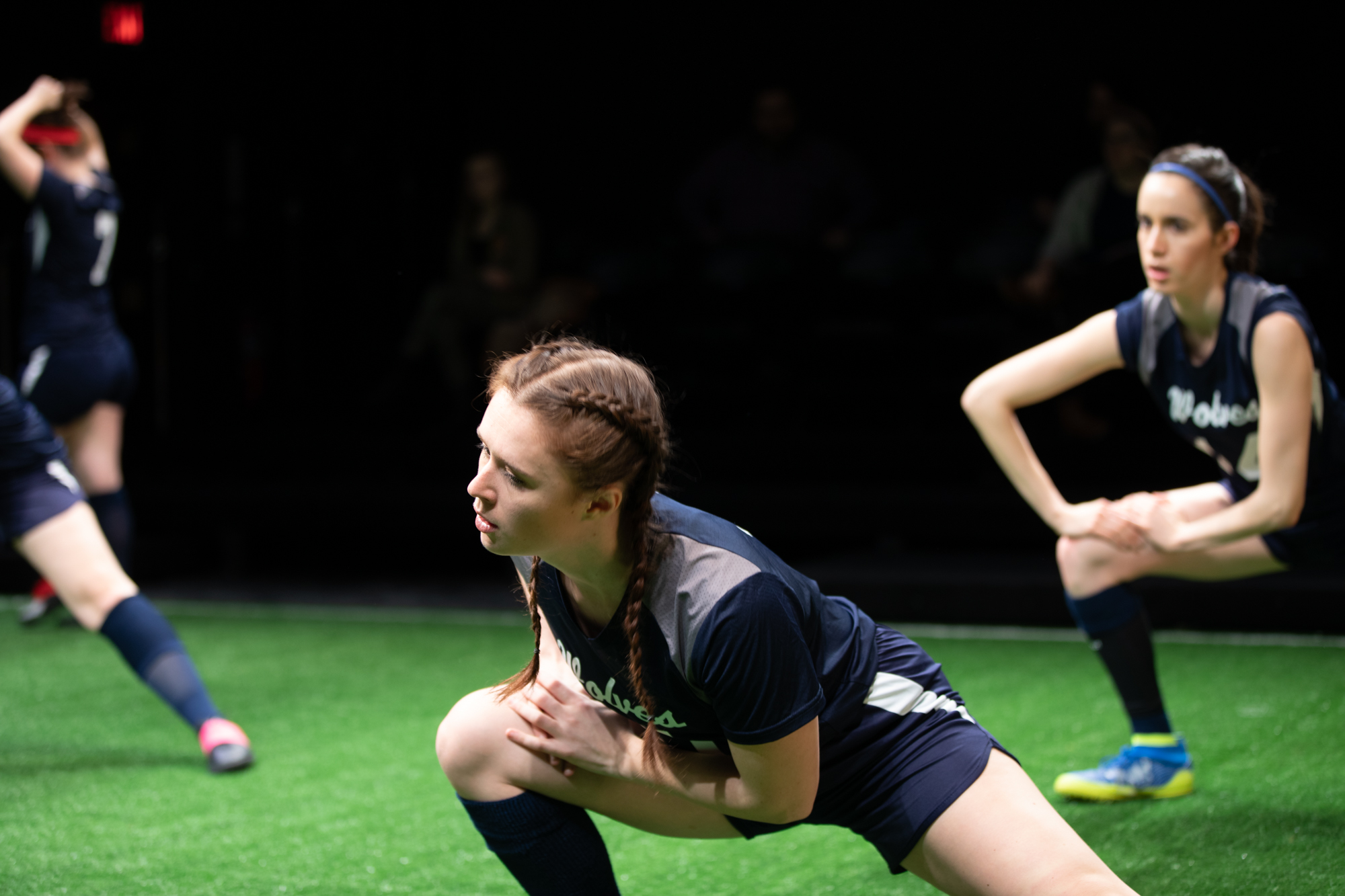 photos by Mike Naddeo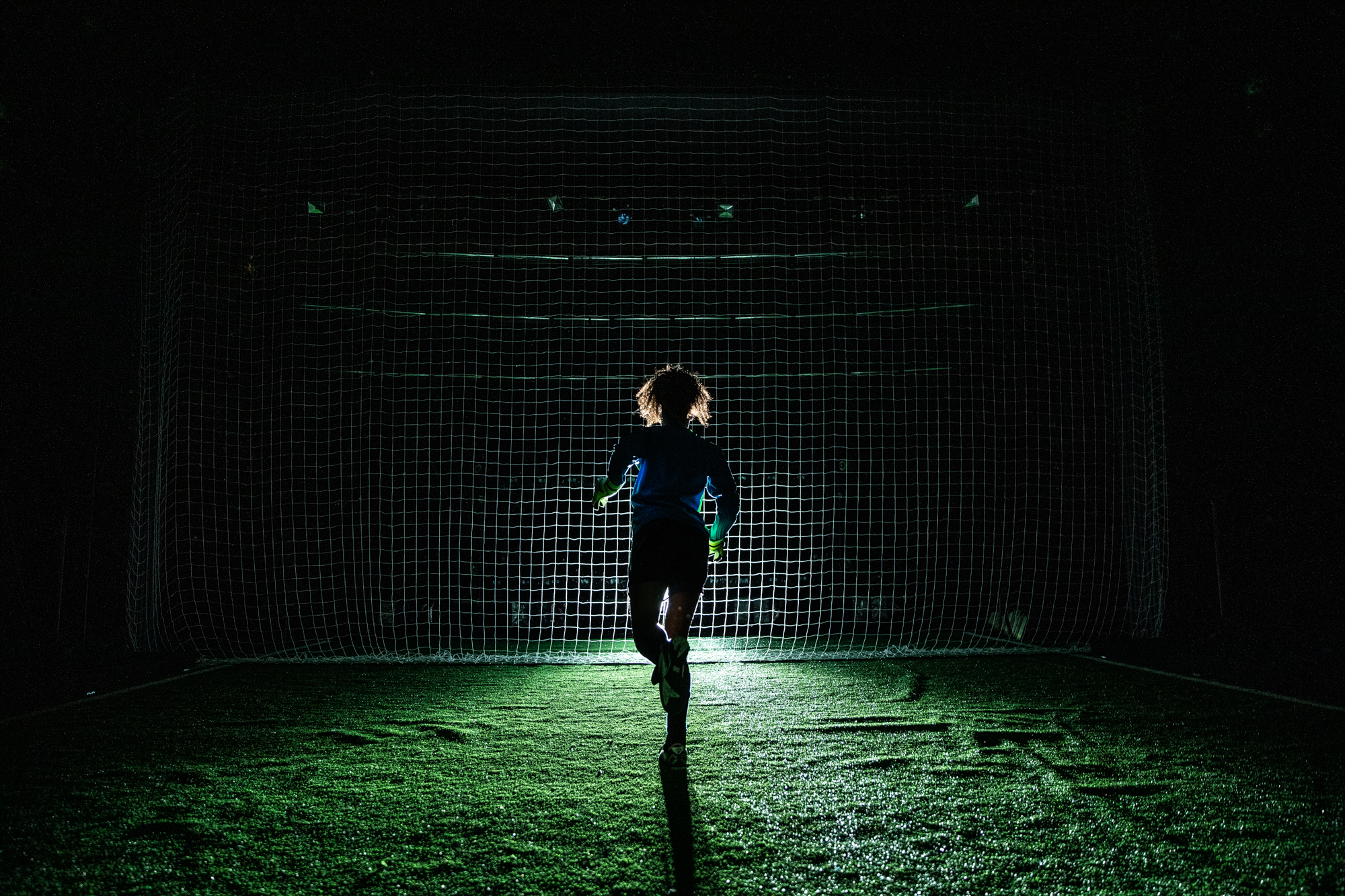 Directed by Kathryn Walsh, The Wolves, is a fast-moving drama performed by nine highly athletic actors (a tenth performer, the soccer mom, makes a late appearance in the show). These women are in almost constant motion as the play takes place during their warm-ups for indoor winter soccer games. Walsh tightly choreographs every scene with the soccer players as they perform their exercises in unison, triple claps marking the transitions between each one.
The relationships are varied—some have known each other a long time, others are brand new to the group—and Delappe never falls into easy archetypes even as she, Walsh, and the actors create distinct characters with individual needs and motivations.
While they are fierce women, independent and strong, they have a clear need for each other. Yes, they are a team for the purposes of playing soccer, but they are also a pack and together they share, wonder, fight, play and do the work of becoming adults. Yes, they all have parents with varying degrees of involvement—most are highly invested in their children's success—but none are intimate with their issues and all are on the periphery of their lives, unable to crack through the shell of adolescence. When a parent does show up on the stage, eager to comfort them, to guide them, she is singularly unable to relate to or connect with them. Walsh expertly blocks the scene to underline the gulf between the young women and the soccer mom.
There is no intermission in this 90-minute play and it moves quickly with actors constantly on the run, constantly in motion. Walsh expertly directs this, keeping the energy high and then jolting the audience with sudden moments of silence and stillness.
-Bridgette Redman,
Encore Michigan
based in Chicago, working everywhere
kathryn(at)kathrynwalshdirector.com