Measure for Measure

by William Shakespeare
TheatreWorks Colorado Springs
2019



costumes by Sanja Manakoski
lights by Sean Mallary
sound by Caroline Eng
violence by Alex Wimmerle
photos by Isiah J. Downing
photos by Mike Naddeo
Happy Days
by Samuel Beckett
Flint Repertory Theatre
2021

set by Scott Penner
associate set designer Cat Perez
costumes by Katherine Nelson
lights by Chelsie McPhillamy
sound by Aaron Weeks
props by Jesse Glenn
stage management by Steph Buck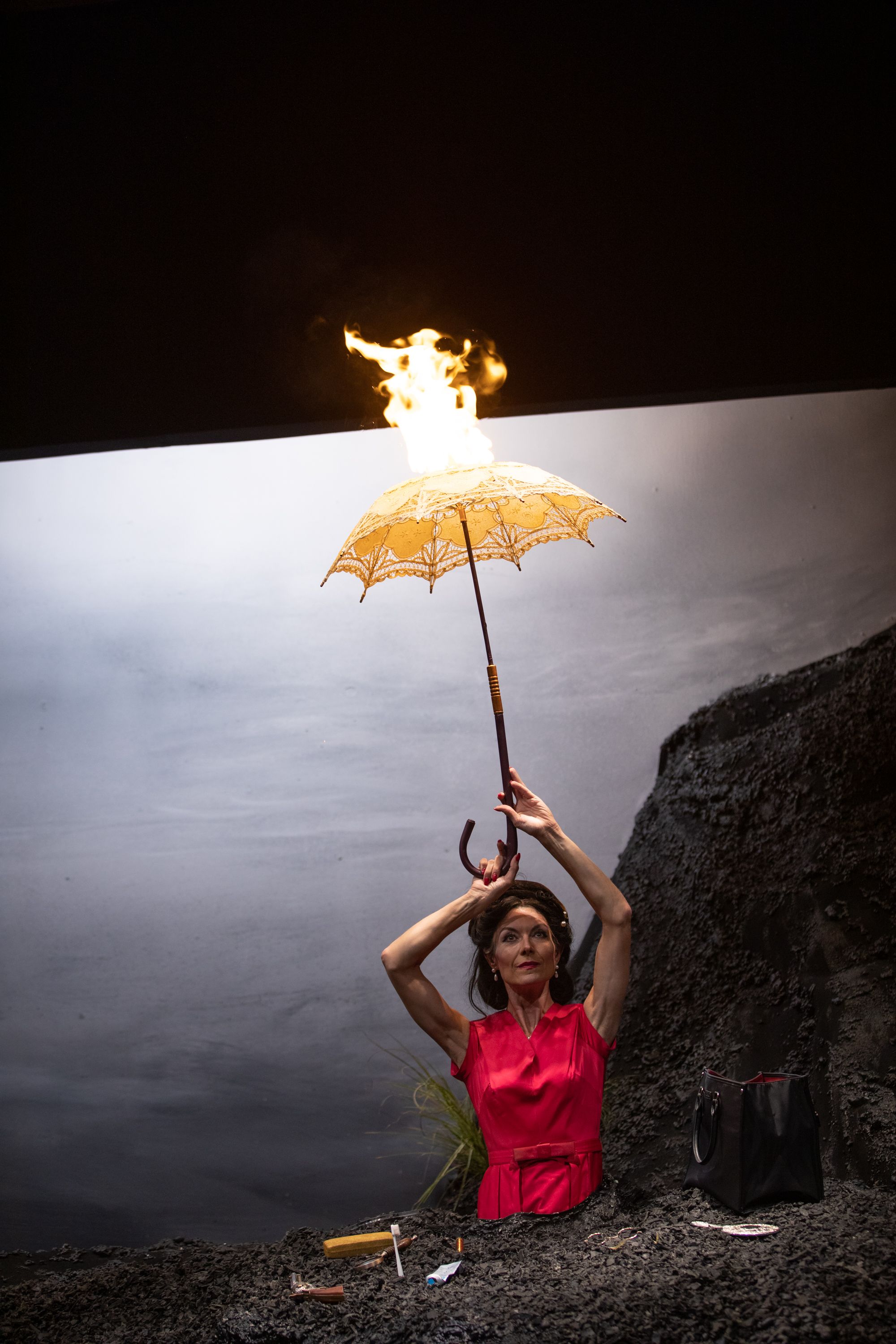 Jane Eyre

by Charlotte Brontë
adapted by Polly Teale
Wirtz Center for the Performing Arts
Northwestern University
2018



set and props by Scott Penner
costumes by Raquel Adorno
lights by Anthony Forchelli
sound by Kevin O'Donnell and Grover Hollway
movement by Stephanie Paul
violence and intimacy by Gaby Labotka



photos by Justin Barbin
The Wolves
by Sarah DeLappe
Flint Repertory Theatre
2019

set by Gene Oliver
costumes by Kendra Babcock
lights by Jennifer Fok
sound by Scott Griffus
props by Tara Bentley
soccer by Jessyca Matthews
violence by Bill Irwin
Wilde Award Nominee 2019, Best Play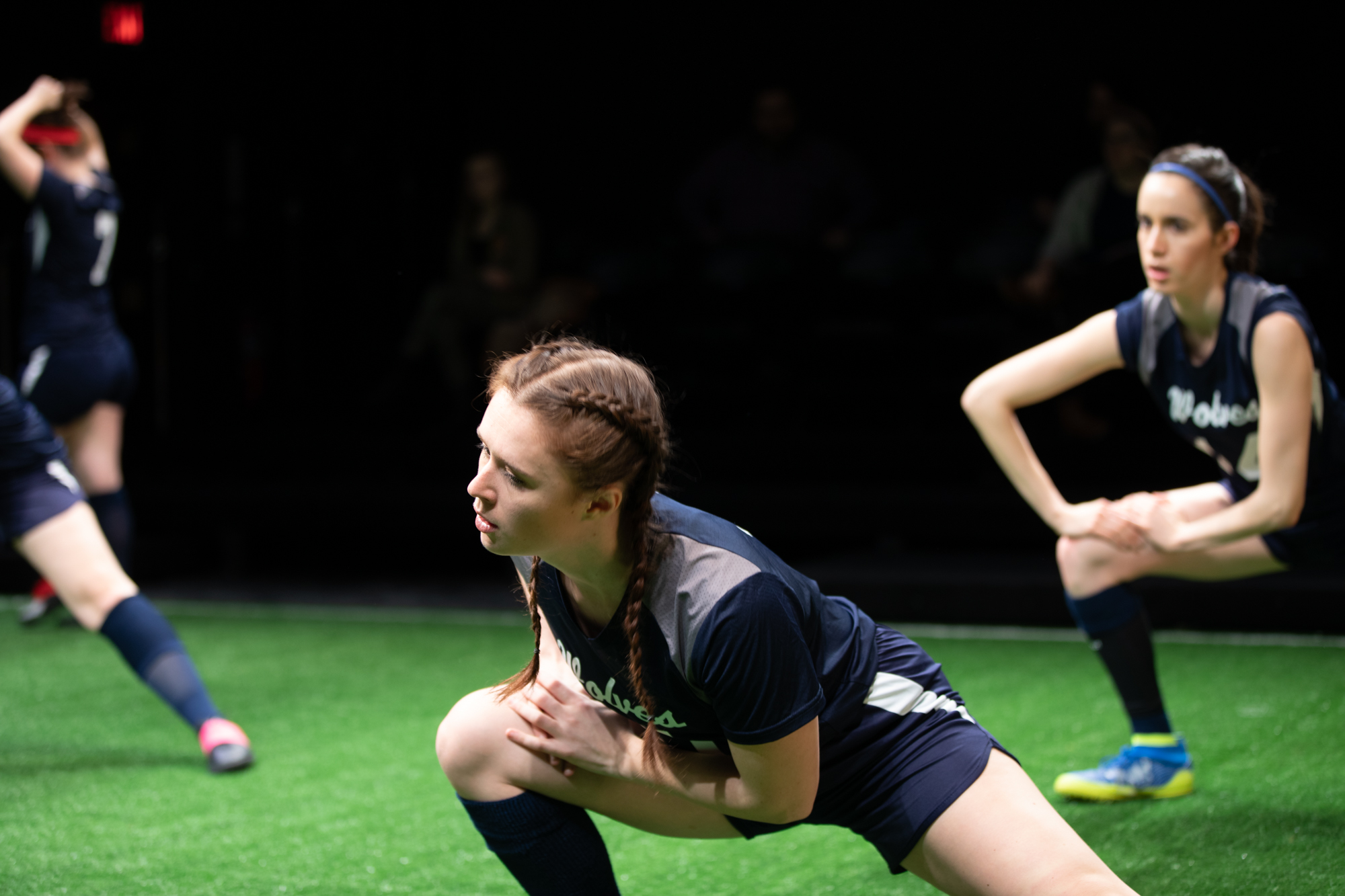 photos by Mike Naddeo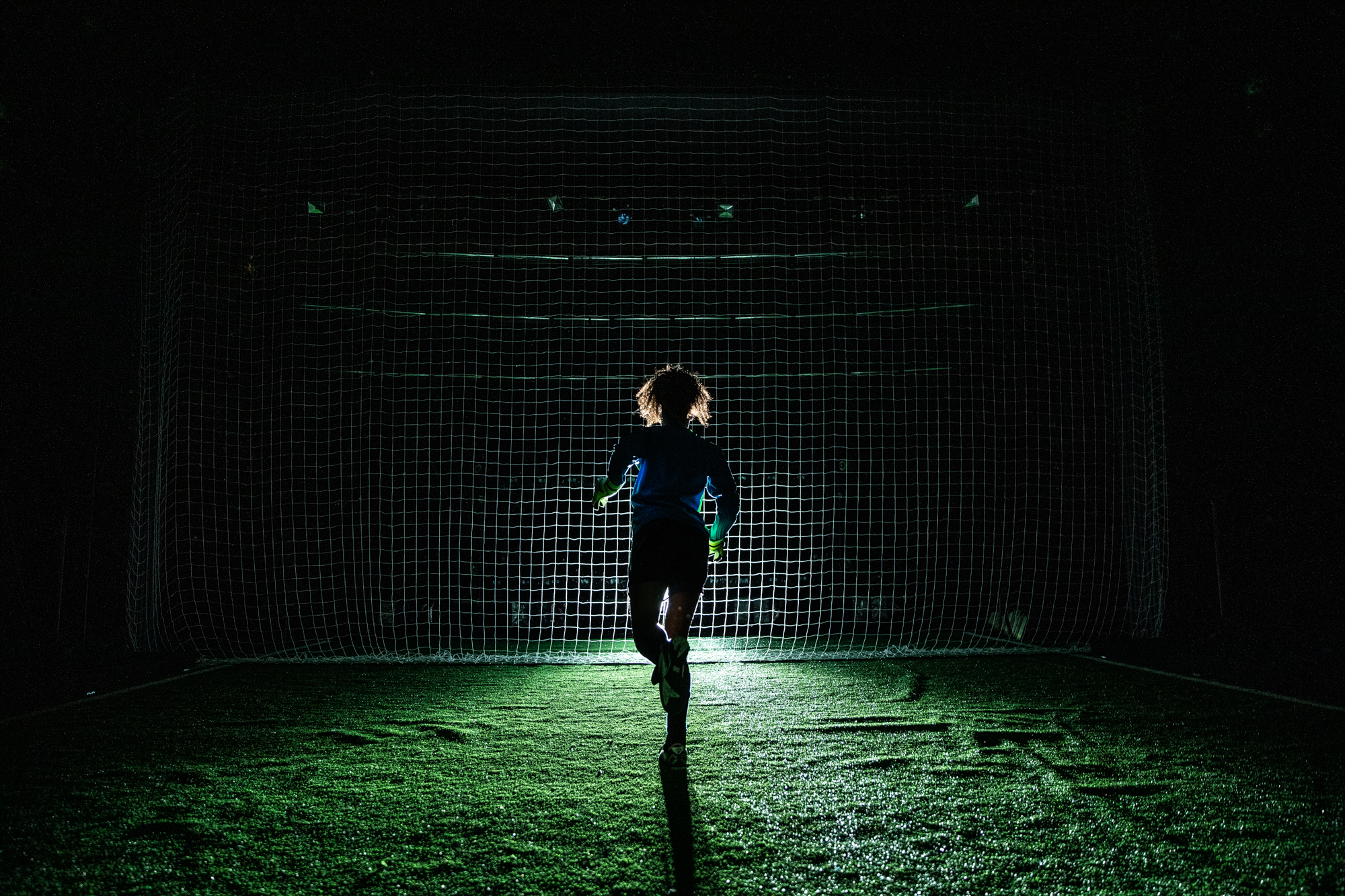 Directed by Kathryn Walsh, The Wolves, is a fast-moving drama performed by nine highly athletic actors (a tenth performer, the soccer mom, makes a late appearance in the show). These women are in almost constant motion as the play takes place during their warm-ups for indoor winter soccer games. Walsh tightly choreographs every scene with the soccer players as they perform their exercises in unison, triple claps marking the transitions between each one.
The relationships are varied—some have known each other a long time, others are brand new to the group—and Delappe never falls into easy archetypes even as she, Walsh, and the actors create distinct characters with individual needs and motivations.
While they are fierce women, independent and strong, they have a clear need for each other. Yes, they are a team for the purposes of playing soccer, but they are also a pack and together they share, wonder, fight, play and do the work of becoming adults. Yes, they all have parents with varying degrees of involvement—most are highly invested in their children's success—but none are intimate with their issues and all are on the periphery of their lives, unable to crack through the shell of adolescence. When a parent does show up on the stage, eager to comfort them, to guide them, she is singularly unable to relate to or connect with them. Walsh expertly blocks the scene to underline the gulf between the young women and the soccer mom.
There is no intermission in this 90-minute play and it moves quickly with actors constantly on the run, constantly in motion. Walsh expertly directs this, keeping the energy high and then jolting the audience with sudden moments of silence and stillness.
-Bridgette Redman,
Encore Michigan
The Effect of Gamma Rays on Man-in-the-Moon Marigolds


by Paul Zindel
Flint Repertory Theatre
2019



set by Lauren Nigri
costumes by Katherine Nelson
lights by Jen Fok
sound by Matt Tibbs
props by Lisa Bilaski

photos by Mike Naddeo
Flint Repertory Theatre has a way of taking classic pieces of American theater and performing them like they've never been seen before.
Director Kathryn Walsh, who last year directed Flint Rep's all-woman show "The Wolves," again works with an all-woman cast in a performance that plumbs the depths of each family member, putting the spotlight on their complexities and layers.
Walsh knows how to work each moment, drawing upon the strengths of her actors, never being afraid to draw a scene out in this one hour and 40 minute show. She conducts the emotions in such a way that when the madness finally explodes, the audience has been fully drawn in and is as much on edge as the characters themselves.
Flint Rep's production has an intensity to the realism, from the rabbit droppings scattered on the stage to the actors who always dial seven numbers when making a phone call on the rotary phone. Care is taken of every detail for a fully immersive experience.
Zindel's show is always thought-provoking with Tillie's science experiment an all-too-apparent metaphor for the radioactive home environment in which the play takes place. In the hands of Flint Rep, Director Walsh, the creative team, and the five fine actors in the show it transforms into an intense experience that is sure to imprint itself on the hearts and memories of all who see it.
-Bridgette Redmond,
Encore Michigan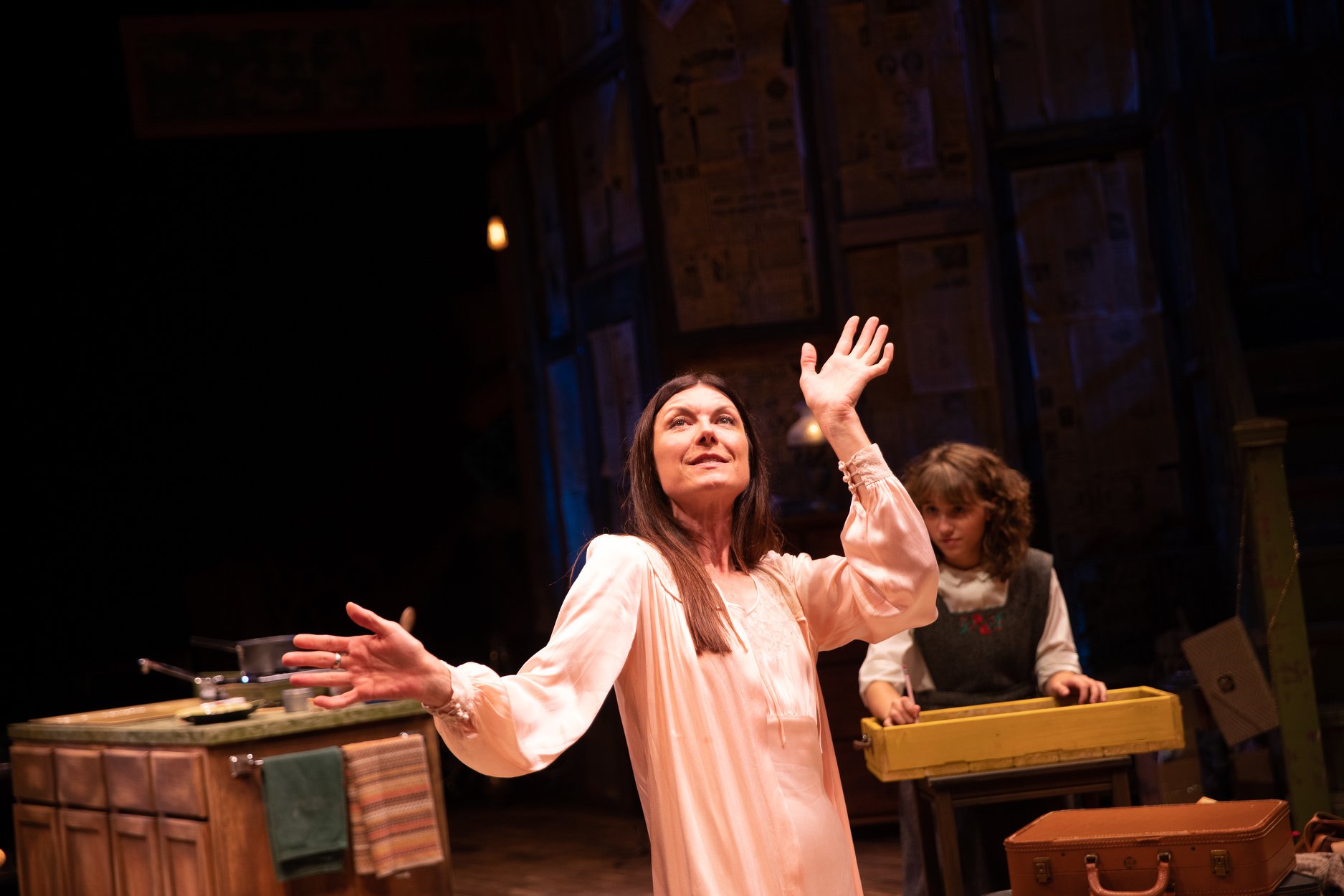 based in Chicago, working everywhere
kathryn(at)kathrynwalshdirector.com